June 2023 saw CTC Union celebrate thirty successful years in business.
A key technology partner of Fibre Technologies, CTC Union was founded in 1993 and develops and manufactures Fibre Optic Equipment including industrial switches, media converters and a wide range of other Fibre Optic products.
CTC Union's software development system follows the cybersecurity IEC62443 regulations for the design of Industrial & Telecom networking products. With their own in-house R&D and factory CTC Union develops and manufactures high-quality products in Taiwan.
CTC Union's goal is to provide reliable, temperature resistant and rugged designs for mission critical systems used in harsh environments. With more than 30 years of experience in design of Telecom products, CTC Union is highly motivated to deliver various access switches and FTTP CPE products.
Fibre Technologies has been a CTC Union partner for over ten years and are experts in the product range and applications, selling CTC Union products into a number of industries.
In recognition of our long standing partnership CTC Union kindly sent us a gift in celebration of their thirty year anniversary which is now proudly displayed in our office.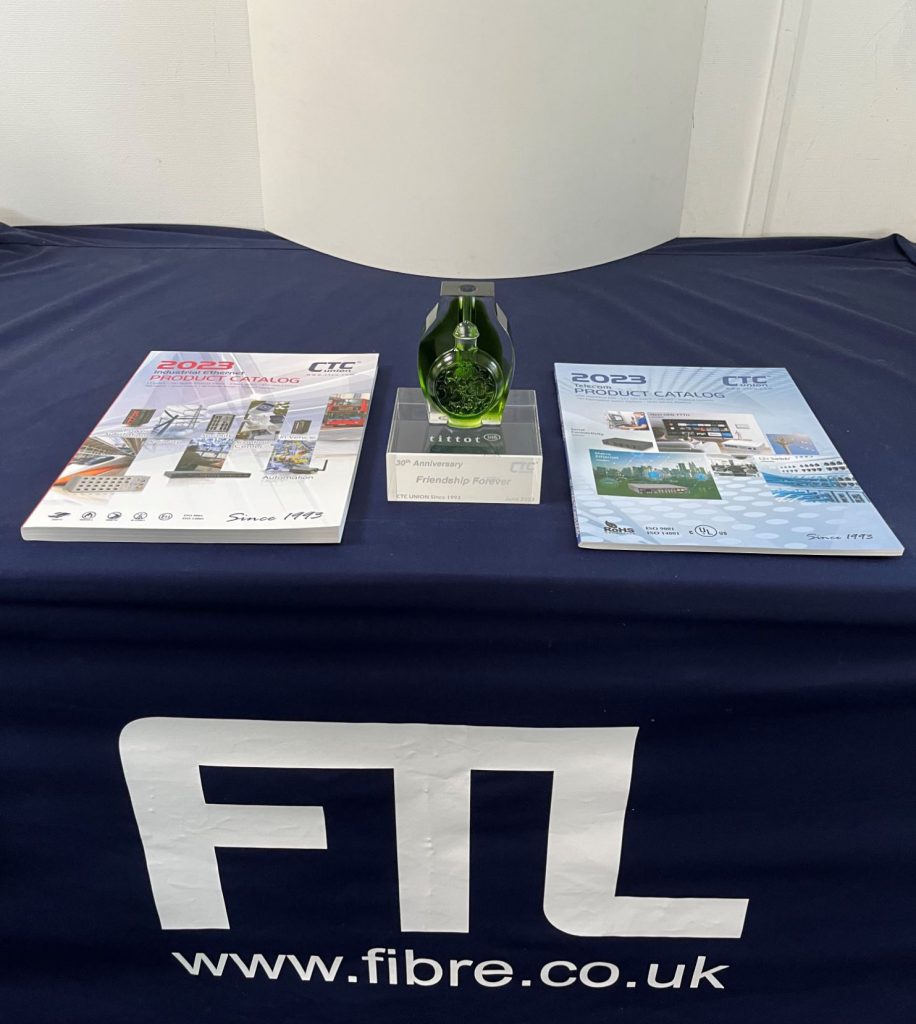 We thank our partners at CTC Union for supporting our relationship and we wish them congratulations on their successful thirty years in business. We look forward to continuing our relationship